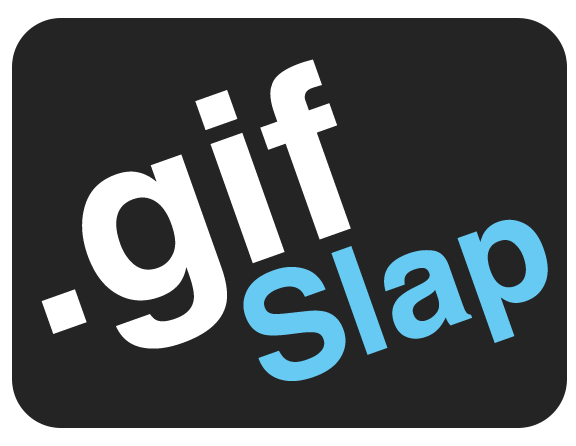 Version History
0.7.5
July 22 2016
New Features
Webcam
Chain Reverse Doubler. Makes a reverse image in chain mode.
Chain Remove By Tail. Instead of randomly removing gifs, this option removes gifs from the end of the stack, making a snake effect.
Improvements
You can now press space bar to pause/play at any time. Useful for taking screenshots at the right time.
Bug Fixes
Fixed issue where automations would stay on after refresh.
Removed unnecessary scroll bars on the deck.
0.7.4
June 13 2016
Control Deck
New Features:

Sine Wave Automations
Random Value Automations
Scale reset button
"Equalize Corners" button in Corners mode
Added automation ability to:

Max Image Amount
Wind Intensity
Background Zoom
Background Opacity
Midground Opacity
Midground Zoom
Midground Scale
Hallway Stretch
Circle Spin Speed
Circle Container Spin Speed
Big Shrinker Rotation
Rainbow Bars Opacity
Rainbow Bars Speed
Rainbow Bars Rotation

Improvements:

Processor intensive controls are now hidden by default and can be enabled from the settings panel
Made autopilot turn off when switching to an unsupported mode
Made center arc control less sensitive
Automations automatically turn off for mode-specific controls when that mode turns off
Reduced speed of automations

Bug Fixes:

Fixed gif preview not showing first gif after looping around
Fixed bug where X/Y directions would lock when the deck loses focus
0.7.3
June 1 2016
Control Deck
New Features:

Holding Shift or Control/Command enables one-dimensional XY movement
Counter on previewed gif shows amount of gifs and current index

Bug Fixes:

Previewed gif now loops around to the first gif when it reaches the last one
Active mode now stays in sync when changed via MIDI
When an automation is turned off, the slider now shows the accurate value
Single clicks (without dragging) on sliders and XY pads now trigger a change
Hallway Mode
Performance improvements
Wind now affects hallway
Border radius now affects hallway
Rotate now affects hallway
Scale now affects hallway
Top and bottom images are now the previewed image
Center Mode
New Threaded Rotation button rotates every other image the opposite direction
Circle
Wind
Chain
Misc
Reduced Border Image max width from 300 to 100
0.7.2
January 2 2016
New Features
Next gif preview can be toggled between still and animating. Keeping it still improves the overall frame rate.
More controls for Corner Box:

Corner Box Opacity
Corner Box Position XY
Corner Box Size

New automations added:

Border Image Width
Border Image Slices
Midground Rotation

Border images now work in circle mode.
Improvements
When width is reset, the width slider now automatically tracks the height slider to maintain image ratio.
When sending a gif to midground/background, now the opacity does not change.
Improved onboarding experience.
Performance improvements to border images.
Border image now uses the current previewed gif, rather than the current gif+1.
Bug Fixes
Fixed bug where a fullscreen performance window would show nothing after refresh.
Fixed bug where XY pads would glitch when dragging from inside to outside.
Fixed bug where mode parameters would reset when its button was pressed again.
Fixed bug where circle would not start after chain.
Changes
Temporary change of the automatic updater on Windows. The update button now opens a link to download a new copy of the fresh installer.
0.7.0
November 17 2015
New Features
Complete interface redesign that separates the controls screen from the performance screen.

Live preview panel of performance screen.
Next gif preview and skip options.
Draggable X/Y pad inputs for appropriate controls. (Chain direction, Hallway Perspective, etc.)
Draggable sliders for other knob controls.
Toggleable automation buttons for certain knob controls.
Two different automation waveforms (Saw and Tri)

MIDI Map edit window

Import Map
Export Map
New Map
Delete Map

Framerate detection is now visible.
Gif folder can be changed during performance.
Randomization can be turned on or off during performance.
Gamepad can now control hallway mode.
Pixelated image rendering on midground/background.
New Control: Wind Intensity
New Control: Corners rotate quadrants
Bug Fixes
Border images in hallway mode no longer push the hallway to the bottom right.
Misc.
Removed Puncher addon for improvements.
Rewrote update system.
Renamed "MIDI Layouts" to "MIDI Maps".
0.6.33
August 5 2015
New Features
Image scaling now uses the Nearest Neighbor algorithm, resulting in bigger pixels and no blurry gifs.
0.6.3
July 17 2015
New Features
New Mode: "Center" creates a stack of concentric GIFs.

Control: Activate Center Mode
Control: Center Horizontal Arc
Control: Center Vertical Arc
Control: Reset Center Arcs

New Addon: "Puncher" randomly places a GIF on the screen, which flies to a controllable destination coordinate.

Control: Activate Puncher
Control: Next Puncher Image
Control: Previous Puncher Image
Control: Puncher Vertical Destination
Control: Puncher Horizontal Destination

Basic Gamepad support.
Basic framerate detection and automatic optimization if framerate drops.
Bug Fixes
Increase / Decrease max image amount in Corners Mode now increments by 4 instead of 1. Previously you would have to press it 4x to see a result.
Misc
Changed from custom window frame to standard OS window frame. This improves fullscreen support.
Improved the menu bar on Mac and introduced the menu bar on Windows.
0.6.2
June 10 2015
New Features
Added labels to each grouping of controls in the Controls Tool. No more long confusing list.
Cursor position X and Y can now be mapped to knob functions independently.
Bug Fixes
Rebuilt Windows installer to avoid permissions errors when updating.
Stability and performance improvements to Hallway.
Performance improvements to Wind. Images will now be removed when they are blown off the screen.
Fixed a small Circle placement bug.
Misc
Increased default window size from 800 to 1000 pixels wide.
0.6.1
April 29 2015
New features
New Auto Opacity knob function
New Auto Width knob function
Height now affects Hallway Mode
Auto Height now affects Corners Mode
Scale and Auto Scale now affects Circle Mode
Bug fixes:
Circle Mode now redraws in the center of the screen when you resize the window. Previously it would end up offscreen after resizing.
The window can now be minimized from fullscreen.
The page will no longer change when a file is dragged and dropped on gifSlap.
Fixed a bug where the program would always use a cached version of the Default Layout after updating.
Misc:
Removed functions: toggle_auto_scale and toggle_auto_height. These functions can be activated by turning up their knob functions and turned off by turning their knobs down to 0.
The dialog box for updates now has a link to this changelog.
On the main menu the midi and keyboard/mouse layouts dropdowns now live update when a control layout is added to their folders.
0.6.0
April 23 2015
Bug fixes:
Fixed critical bug where gifSlap would crash in Corners mode if the max image amount was turned below 0
Fixed bug related to opening and closing the function picker in the ontrol tool.
Changed colors of "coming soon" buttons on the main menu to gray.
Editing the default layout now appends a number to your edit, rather than overwriting the edited map every time.
Edited some exclusive mode functions to do nothing if the respective mode is not active.
0.5.9
March 12 2015
New features
The default control map is now uneditable. Edits are saved as "Default Map Edited". This also allows me to push a new version of the default map in updates.
Introduced autopilot mode
Control over GIF randomization on the main menu
Zoom in and out controls, mapped to ALT +/- on the default layout
On the main menu press Enter to fast launch with your previous settings
Bug fixes:
Spaces in the folder path of the GIF folder was causing issues in hallway mode and background/midgrounds
Fixed bugs related to the stage not filling up space when the window is resized
Pause message container was appearing even when unpaused
Randomized backgrounds, midrounds and foregrounds are independently shuffled now
Control description was appearing at the top before a control was hovered
Delete key no longer takes you back to the menu
0.5.7
February 6 2015
New features:
Added default keyboard/mouse map
Added button function for MIDI output
Made image scale affect corners and mirror modes
Added Credits
Added indicator when gifSlap is paused
Bug fixes:
Major improvements to control mapping tool
Changed Wind direction functions to toggle