Gifs as Footage
No more converting videos between codecs. Point gifSlap to your gifs folder and that's it.
Control Options
Use a MIDI controller, keyboard and mouse, or even a USB Gamepad.
Made for Performing
Patterns are generated in real time on a separate window. Drag this window to the projector screen and start your set.
Updates:
Free between major versions.
The Control Deck
Tools for controlling gifs in foreground, midground and background layers.
Learn more about the Control Deck
Mode & Addon Activators
Current Mode or Addon Controls
Global Controls
that affect every mode
Preview Screen
Next Gif Controls
Order randomly or alphabetically
MIDI Tools
More on MIDI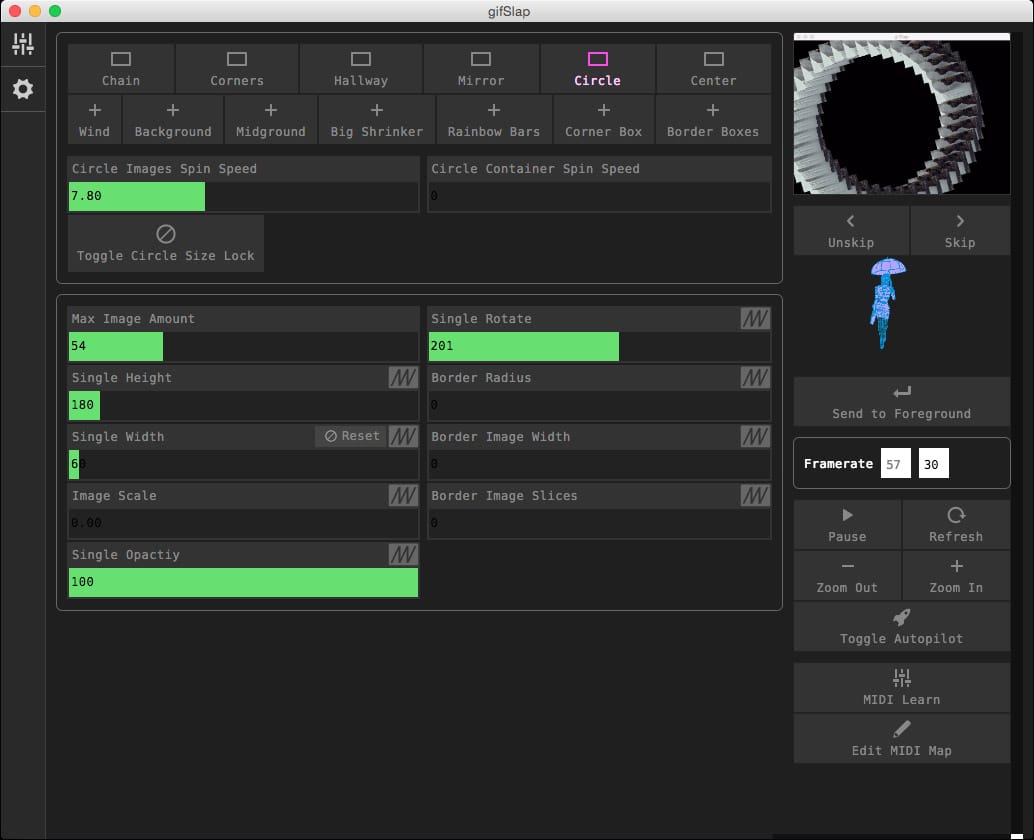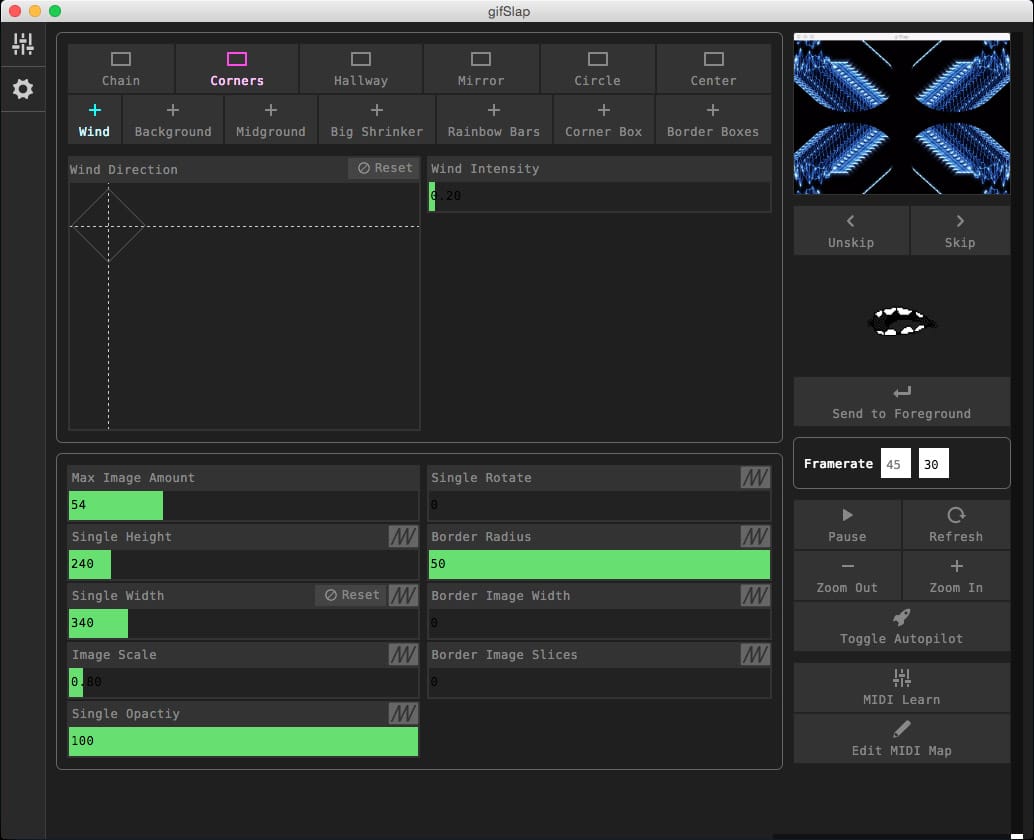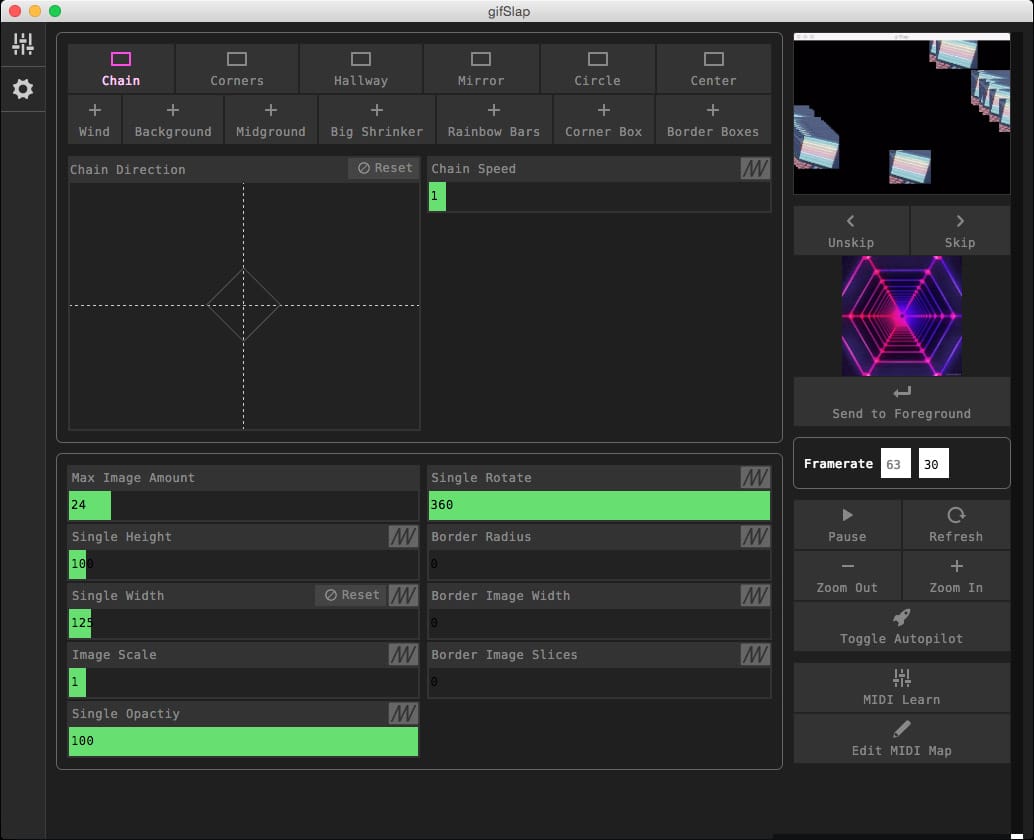 Sign up for gifSlap updates:
Minimum System Requirements
Mac: OS X 10.10 or later
Windows: 7 or later
Recommended System Requirements
8+ GB of RAM
NVIDIA Graphics Card or Similar
Credits
gifSlap is designed and developed by Donald Hanson.
Gifs included with gifSlap are by our Featured Gif Creators.
Gifs depicted in screenshots and videos on this website are by their respective creators.
Music in the videos above is by Spectrum Electric and Vico Vault.
Distribution is handled by Gumroad.
Pictograms are by Daniel Bruce.